# MySignicat Overview
MySignicat is the self-service portal for accessing your Signicat Identity Broker and OwnIdP accounts. It enables you to configure the service provider and identity provider connections for your own environment.
The following section describes how you can make use of the MySignicat self-service platform.
# Logging In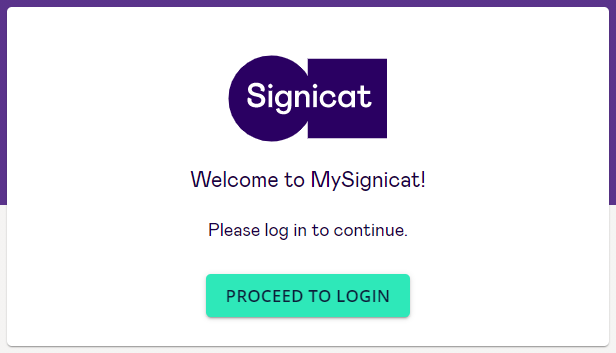 Go to https://my.signicat.pro/

(opens new window)

for production and https://pre.my.signicat.pro/

(opens new window)

for preproduction.
Click on the link you received via email to set up a password which will activate the account.
Click on the name of the federation you wish to configure in order to open the dashboard page. From here, your environment is administered.
# Manage Services in Service Catalogue
TIP
The Service Catalogue will be discussed later in more detail in the Signicat Identity Broker chapter.